Happy Tiger-rific New Year!
Chinese New Year is coming!! The Chinese community around the world gear up each year to celebrate Chunjie (春节); the Spring Festival commonly known as the Chinese New Year. The first day of the lunar new year usually falls between the winter solstice (dongzhi) and spring's beginning (lichun). This typically falls between 21 January and 20 February each year. The celebrations occur in households when families and friends visit relatives' and friends' houses and at workplaces where lunches or dinners may be hosted.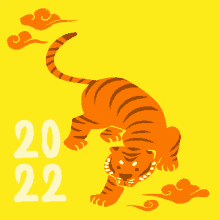 In Singapore, the Chinese new year celebration is a bit different as the festivities are now a mix of old and new traditions and integrating influences from other cultures. The Chinese New Decorations will be put up on the markets, fairs and public performances, such as the Chinatown Street Light Up, the River Hongbao along Singapore River, and Chingay Parade along the streets of Singapore. Every corner of the city-state will be decorated in red with glittering golden Chinese characters. You'll be hearing and seeing the words "gong xi fa cai or kung hei fat choy", "ang pao", "Huat!" being used a lot around. 
Before the New Year, homes are usually swept; bamboo leaves are traditionally used to clean the floor, which would drive evil spirits out. It is customary not to sweep, mop, scrub or wash on the first day of the Lunar New Year lest the good luck be swept away. Pots of kumquat and flowers are also put up as part of the festive decorations to brighten the home. The doorway places red scrolls and posters with auspicious sayings (chunlian or spring couplets).  
On the eve of the new year (Chuxi) is the highlight of the whole event. The family members will join for a reunion dinner and worship the ancestors. The reunion dinner (tuan'nianfan or tuanyuan) is an annual feast where family members reaffirm their love and respect. The reunion dinner is usually held at the family home, and family members will return to join the reunion. All sons will return to their parental home for the reunion dinner, while married daughters join their husbands' families. There will be plenty of food served as the Chinese believe that having plenty of food during tuanyuan would bring the family great material wealth in the new year.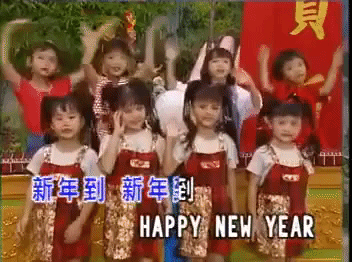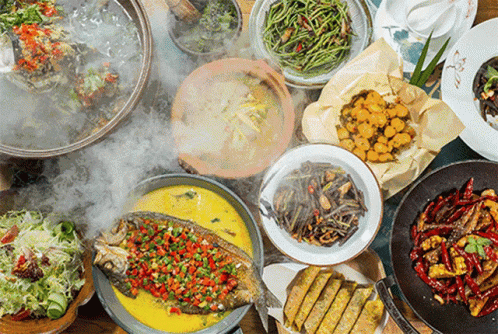 Pen Cai or poon choi is a popular dish for the Chinese New Year. It is a traditional Cantonese dish composed of many layers of luxury ingredients. And the more luxurious the better! You'll commonly find abalone, sea cucumber, scallops, fish maw, and more. Served in a clay pot or equivalent, the dish is meant for communal dining and is very tasty. 
During the reunion dinner, a super popular tradition is the tossing of lo hei or yusheng. It's a colourful raw fish salad that is as delicious to eat as it is pretty to look at. Lo hei translates in Cantonese to 'tossing good fortune', so you're expected to throw that salad as high as possible before eating it. Each ingredient has a specific meaning and an auspicious saying to go with it. 
Let's not forget the fish dish. It is traditional to serve a whole fish on Chinese New Year's Eve. The Mandarin word for "fish" (yu) is a homonym for "surplus". The fish should be served whole – the head and tail signify a beginning and an end and thus represents completeness.
There are other popular foods usually served during Chinese New Year like the love letters / kuih kapit (delectable little wafers), kueh bangkit (tapioca cookies in various interesting shapes), bak wa (dried meat) and pineapple tarts. Tangerines, mandarin oranges and pomelo are popular fruits during these festivities. Each food served during Chinese New Year usually have an auspicious double meaning. Hopefully, the meaning of their names will be blessed upon the ones serving and having them.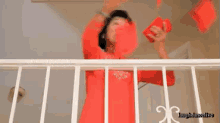 And of course, as we enter the new year, the Chinese wear new clothes and sometimes sport fresh hairdos. The first day of the New Year is known as yuandan (also yuanri, yuanchen and duanri).19 The children pay their respects to their parents and elders and receive their blessings in return. Ang pao (red packets containing money) are given by parents to their children, as well as elders to those who are unmarried and younger than them. Other relatives and visitors also give ang pao to any child present. 
And who would forget the lion dance, another Chinese New Year tradition that will be waited by all. Lion dancers are hired to perform in front of houses and establishments to chase away ghosts, evil spirits and bad luck and welcome in prosperity while accompanied by musical instruments, gongs, cymbals and drums.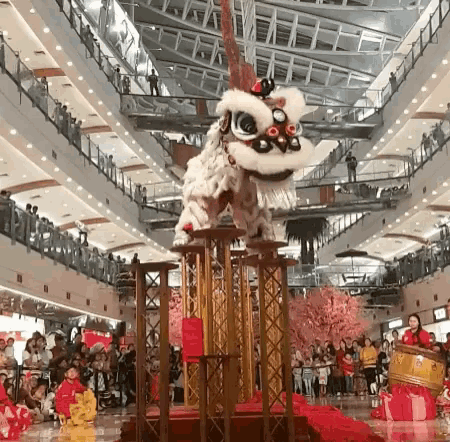 The first 15 days of the Lunar New Year is set aside for visiting. The first day is usually spent visiting close and senior family members. The exchange of Mandarin oranges usually accompanies visits to homes during Chinese New Year. The Chinese words for orange sound like "luck" and "wealth", and it is considered rude to visit anyone's home during Chinese New Year empty-handed. When visiting someone during Chinese New Year, a pair (or pairs) of oranges should be presented to the head of the household. They will then return this gesture during the festive period.
2022 will be the year of the tiger. The tiger is associated with courage and strength, and hopefully, we will emerge strong and courageous this year. 
Writing about the festivities got me all excited for the actual Chinese New Year day to arrive. In this opportunity, we would like to wish a very Happy Chinese New Year to all and have a great Tiger year ahead. 
新年快乐! Xīn Nián Kuài Lè!
References:
https://www.visitsingapore.com/en_my/festivals-events-singapore/cultural-festivals/chinese-new-year/
www.honeykidsasia.com
https://eresources.nlb.gov.sg/infopedia
https://www.roots.gov.sg/ich-landing/ich/chinese-new-year#:~:text=In%20Singapore%2C%20the%20festivities%20extend,along%20the%20streets%20of%20Singapore.
---