Mother's Day is Coming! What's Your Plan?
Mother's Day is celebrated on 8th May worldwide. Mother's Day is usually celebrated to show appreciation to women who have sacrificed their lives for the happiness of their children. This is when every child, young or old, runs to the store to buy gifts for their mother. This is also when all restaurants are flooded with families to celebrate this momentous day.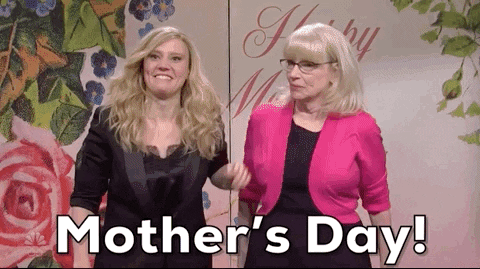 What do you usually do to celebrate this special day? Some take their beloved mothers out to eat, shop and so on. What if this year you give your mother a special beauty box from us? It's not just a beauty box with typical beauty products. It is more than that. If you're looking for something to give your mom hope, energy, and a healthier lifestyle, our beauty box is for you!
Known as the Lustre Beauty Box, it contains five great beauty products for overall beauty. It consists of Lustre High-Grade Collagen, Lustre Moisturizing VCO Soap, Lustre Lift & White Soap, Lustre Fresh Cleanser and Lustre Fresh Toner. What is the function of each of these products?
We need essential skincare products such as face washes, toners, and moisturizers. Lustre Beauty Box contains cleanser as well as toner. You can then use a favourite moisturizer that suits your skin.
Lustre Fresh Cleanser removes makeup and cleanses the skin all in one step, removes surface dirt, and ensures effective deep cleansing to prevent acne and other common skin ailments. Your mom will like this type of cleanser. It is mild on the skin and has a slight refreshing smell that will ignite the senses.
After washing your face, use Lustre Fresh Toner. It works gently to remove all remnants of impurities, supports deep cleansing of the sebaceous follicles and repairs damage caused by the sun and pollution. Fret not, the toner also contain no alcohol and fragrance free. If your mom to do this facial routine twice daily, she will see the results on her skin in no time!
This Lustre Beauty Box also contains two types of soap known as Lustre Moisturizing VCO Soap and Lustre Lift & White Soap. The difference between these soaps is Lustre Moisturizing VCO Soap treats acne and delays aging, while Lustre Lift & White Soap lighten pigmentation, smoothens and firmer the skin. The soap is also good for breast firming especially after giving birth. Your mom will surely appreciate this gift!
Last but not least, Lustre Beauty Box also consists of Lustre High-Grade Collagen. Among the benefits of Lustre High-Grade Collagen are maintaining healthy skin, enhancing joint mobility, healthier hair follicles, and preventing brittle nails. Nails can become brittle and damaged due to never-ending housework, from washing dishes and clothes to tidying the house. Lustre High-Grade Collagen will probably be your mom's latest favourite supplement.
So how about now? Decide no longer because this beauty box will probably run out of stock. Click this banner below to purchase!
---