Ways to Get Healthy Joint
Introduction
According to The World Health Organization (WHO), hip and knee Osteoarthritis (OA) is the 11th leading cause of disability and is being predicted to increase. Some improvements may be achieved by weight loss and physical activities, including physical therapy; however, this often does not fully alleviate symptoms. Although surgery is often the only option for more severe cases, it is not always due to cost or co-morbidities.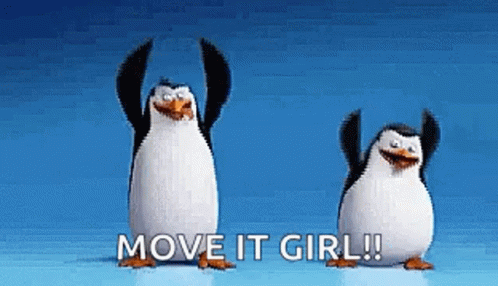 Do not sit, move!
Exercise is a core recommended treatment for all people with OA irrespective of age, co-morbidity, pain severity or disability. Knee osteoarthritis (OA) is a condition where knee damage occurs by loss of articular cartilage. Whoever is facing any symptoms of this disease may eventually lead to disability. They may have difficulties walking, using stairs, running, or even being bedridden. The condition can be worsened if forces are applied through the knee during heavy physical activities such as lifting loads, jumping rope, swimming or playing soccer. A risky group of people such as diabetic patients, obese or elderly, may also have a higher tendency to get joint issues.
A study conducted in 2019 found that people with painful knee OA and obesity might achieve better outcomes with a non-weight exercise program than a more complex and physically demanding exercise program. If someone is too busy with their life routine, performing a normal regular activity every day can help maintain the muscles around your joints. It stays strong and functions as it should be. When exercising or doing sports, always put safety as the priority. Wear the proper protective equipment to prevent injuring your joints. Sometimes, unwanted incidents may happen, but the impact will not be so profound. Injuries that affect your joints in an early stage of life can bring you to the risk of getting osteoarthritis later on. It is proven why warm-up and stretching are essential before you start to do exercise or any physical activities. If you have any concerns about your health, talk to your doctor or physical therapist to find out what kinds of activities are right for you.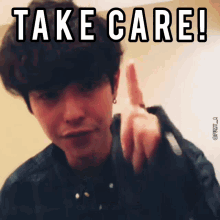 Eat right
According to the Dietary Reference Intakes values for Koreans (a report on recommended energy and nutrient intake for improving health and preventing disease in the Korean population), a healthy diet should comprise 55–65% carbohydrates and 7–20% protein and 15–30% fat. Consuming a diet with a balanced nutrient intake is necessary to prevent and manage chronic diseases and essential for children and adolescents to ensure healthy development. 
A good food choice will affect your lifestyle and your joint health. Joint issues also involve the occurrence of Rheumatoid Arthritis (RA), which diets can mainly control. Weight loss diets and exercise interventions are the common strategies in OA management. At the same time, anti-inflammatory foods and supplements, such as vitamin D, have been proven to suppress the recurrence of RA. Dietary fruits, especially berries, are a rich source of several phytochemicals and nutrients which may explain much of their physiological effects as antioxidants and anti-inflammatory agents. Commonly consumed berries, such as blueberries, raspberries, and strawberries, are a rich source of several polyphenols, including anthocyanins, quercetin, and various phenolic acids. Another choice of supplement is collagen. Daily oral intake of collagen peptides for six months has reduced pain and increased the affected joint's mobility. Collagen belongs to one of the most interesting classes of nutraceuticals to improve OA condition or delay its outcomes, especially through the downregulation of the inflammation and degradation molecules. Collagens of marine origin have antibacterial, antioxidant, neuroprotective, and anti-ageing properties. In addition, marine peptides are believed to promote skin healing in rats.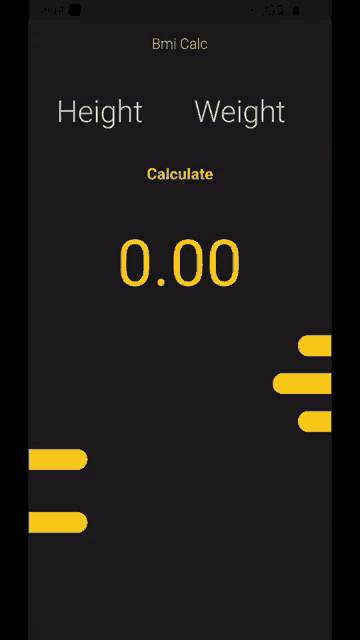 Watch your BMI
Obesity is an increasingly common condition among patients with joint issues, which affects the healthcare system and nearly every organ in the body. It is one of the most common diseases directly affecting bone and joint health. In Malaysia, obesity prevalence in 2019 is almost 20% among adults and 10% for Singaporean adults. The figure trend is getting higher and higher because of our ignorance. Obesity primarily contributes to soft tissue damage and osteoarthritis. The impact of obesity commonly affects the hip and knee joints. 
Every pound of body weight gain increases from four to six pounds of pressure on each knee joint. Persons with obesity participating in fitness activities face more significant risk than patients of average weight for musculoskeletal injuries like fractures in the lower body such as the knee, heel bone fractures, and ankle injuries. Obese children also may significantly have a higher risk of getting lower extremity injuries and pain than normal-weight children. Although complication rates increase as the BMI increases, orthopaedic surgical interventions can offer patients with obesity significant bone and joint pain relief and function improvement.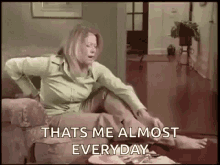 Conclusion
To be healthy is your choice. It is not considered an option if you want to be healthy throughout your life. Taking care of your joint health is as important as taking care of your own body and life.
References:
Hewlings S, Kalman D, Schneider LV. A Randomized, Double-Blind, Placebo-Controlled, Prospective Clinical Trial Evaluating Water-Soluble Chicken Eggshell Membrane for Improvement in Joint Health in Adults with Knee Osteoarthritis. J Med Food. 2019 Sep;22(9):875-884. doi: 10.1089/jmf.2019.0068. Epub 2019 Aug 5. PMID: 31381494; PMCID: PMC6748399.
Hsu H, Siwiec RM. Knee Osteoarthritis. [Updated 2021 Jul 25]. In: StatPearls [Internet]. Treasure Island (FL): StatPearls Publishing; 2022 Jan-. Available from:

 

https://www.ncbi.nlm.nih.gov/books/NBK507884/
Journal of Obesity & Metabolic Syndrome 2018;27:39-45 https://doi.org/10.7570/jomes.2018.27.1.39
Ministry of Health and Welfare; The Korean Nutrition Soci- ety. Dietary Reference Intakes for Koreans 2015. Sejong: Min- istry of Health and Welfare; 2015.
Vasiljevic D, Veselinovic M, Jovanovic M, Jeremic N, Arsic A, Vucic V, Lucic-Tomic A, Zivanovic S, Djuric D, Jakovljevic V. Evaluation of the effects of different supplementation on oxidative status in patients with rheumatoid arthritis. Clin Rheumatol. 2016; 35(8):1909–1915. [PubMed: 26758438]
Ogden CL, Carroll MD, Kit BK, Flegal KM: Prevalence of obesity among adults: United States, 2011-2012. NCHS data brief, no 131. Hyattsville, MD: National Center for Health Statistics. 2013.Retrieved September 9, 2014. http://www.cdc.gov/nchs/data/databriefs/db131.pdf.
---